This cat toy will make your kitty have fun while you are away!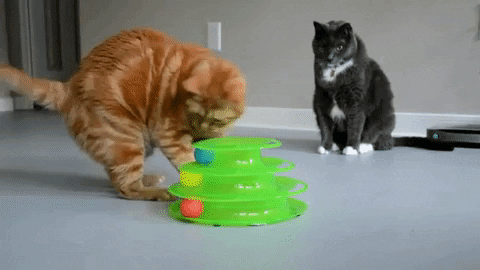 This entertaining toy will keep your furry friend away from out of line acts. High-quality materials make this product special in terms of its durability. Your cat can enjoy playing with this tower of track for years. Cat toy is also a perfect way to keep your kitty entertaining.
How to use cat toy tower of the track? 
Step one-Build the tower with the balls inside.
The balls will spin on every floor.
Let your cat spin the ball and enjoy the rest of the day!